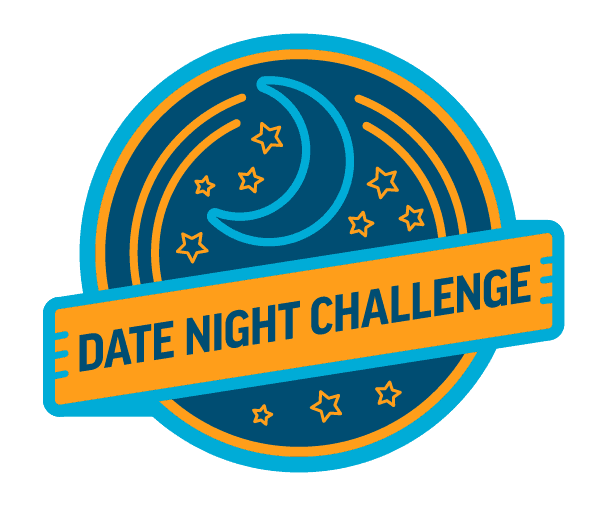 Date Idea #1 | NEW IN TOWN
Play the tourist and pretend that you are new in town. You can explore a mountain town, try a tour downtown, or head to the zoo. Tired of all that holiday spending? Simply stroll around Main Street to and window shop!
As you explore, discuss the following questions:
What kind of year has this been for you? Tell me the story of your proudest moment.
How have you changed in the last year?
Have your goals in life changed recently?
What goals do you have just for yourself right now?
What is one way you would like to change?
What things are missing in your life?
How has your outlook on life changed in the past two years?
Bonus: Write down a goal for your marriage or family for this new year and display it somewhere you can both see on a regular basis. Maybe go one step further and share your goal with friends or family.
Date Idea #2 | Family Matters
Find a family-owned restaurant to have dinner at this month. This can be the taco shack down the street or an upscale steakhouse. You can go to your very favorite spot or try something new. But make sure that this month you choose a restaurant that is family-owned. 
When you go to dinner, discuss the following questions:
How would you compare yourself as a mother/father to your own mother/father?
What legacy do you want our family to take from your family?
How have you changed as a daughter or son?
What relatives have you felt closest to and why?
What wishes do you have for our family?
What were the highlights and lowlights of your adolescence?
Who was your childhood hero or heroine and why?
Bonus :
Leave a note to the family that owns that restaurant and tell them one thing you appreciate about the business that they have built.
Date Idea #3 | TIME FOR ADVENTURE
Choose a date outside of your comfort zone. You can go on a challenging hike or snowshoe trip. You can try that new adventurous restaurant – maybe the one where you take off your shoes and sit on the floor? Maybe you play hookey and ski for the day. Whatever you do, try something new and challenging for both of you.
On your date (or on the way there / home), discuss the following questions:
Where would you like to travel?
What adventures would you like to have before you die?
What would you like to save up for?
If money and time were not a barrier, what hobby would you enjoy pursuing?
What do you find exciting in life right now?
What are your biggest worries about the future?
Bonus: Get out your calendars and put your next adventure on the calendar. It can be finally booking a weekend getaway together or just planning an out-of-the-ordinary meal for your family next week. But give yourselves a little something to look forward to.
Date Idea #4 | SWEET SENSATION
Try a dessert tasting tour. You can make three different homemade cookies, cook up a gourmet dessert bar you've always wanted to try, or hop over to three different restaurants.
As you are eating, discuss the following questions:
What is something I do that you appreciate?
I love it when you…
When we were dating, how did you know you wanted to marry me?
Describe a date you would enjoy going on with me.
What is a personality difference that you appreciate (how am I different from you and you appreciate that difference)?
What is one way I could love you or respect you better?
Bonus:
Before the date, each of you write a quick note to one another sharing something good you see in the other person. Read your notes over dessert.
Date Idea #5 | FILL THEIR TANK
One of the best ways to connect is to serve someone else – TOGETHER. Pick a project (big or small!) to serve someone together in a tangible way this month. You could write a note to a family member, serve in Kids Ministry together, sign up to bring treats to your Kids Valentines party, or serve at a food bank. It doesn't have to be a huge project, but do something together.
After you serve, discuss the following questions:
What kinds of behaviors and interactions put fuel into your marriage love tank?
What kinds of interactions or situations withdraw from your marriage love tank?
After listening to each other's answers how will you intentionally make deposits to fill up your spouse's tank?
Bonus: Pray out loud for one another at the end of your conversation. We know it can be a bit awkward at first, but God loves when you lift one another up in prayer.
Date Idea #6 | MARCH MADNESS
People who are amazing at what they do can inspire us! This month, learn from an expert together. You can take a cooking class, a golf lesson (indoors?!), or go to an art class. If you want to skip a big bill, watch a cooking show on YouTube and make a fancy dinner together following their directions. Find a way to learn something new together this month.
After (or during!) your date, discuss the following questions:
How do you feel about work or parenting right now?
If you could choose any other career or vocation other than what you do now, what would you choose and why?
What are you good at?
What is something new you want to learn how to do or is there something of interest you want to learn more about?
What is the best feedback you have received?
Bonus: Compliment your instructor! Tell them how you see their talent and what impact it has on others. If you are in-person you can share your feedback after your class/session or you can send in a written note. If you watch something online, find a way to comment or email the instructor your gratitude.